Back in 2003 we fitted a merged 4 into 1 exhaust onto our VW Beetles 1600cc twinport engine using A2-70 bolts and washers.
In September 2006 we inspected and photographed the same bolts :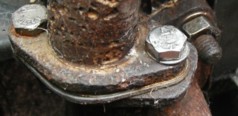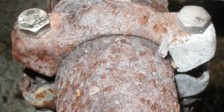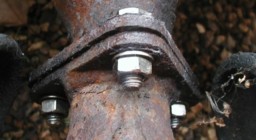 We gave most of the bolts a quick wipe with some damp tissue to lift the debris \ dirt film : the dirt lifts off to reveal an almost perfect bolt and washer.
All of the bolts were secure - maintaining good constant clamping force over the two years.
All of the bolts released and undone with ease (no seizures, and most importantly, no swearing) - making the exhaust swap a much easier process.
Some pitting corrosion is evident : but given the state of the saddle-clamps and exhaust boxes & pipes this is nothing.

The stainless nuts bolts and washers have outlived this exhaust system. They should outlive the next one too.!!