Back in May 1998 we fitted the front wings and bumpers to our VW Beetle using A2-70 bolts and washers.
In March 2006 we removed the bolts for inspection :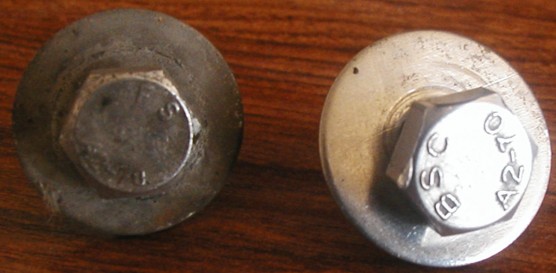 The bolt on the left of the photograph is the condition of the bolt and washer 'as removed'.
The bolt on the right is after the bolt and washer have been wiped briefly with a piece of damp tissue : the road dirt lifts off to reveal an almost perfect bolt and washer.
Nb: the threads were copper-greased during the original installation : this resulted in zero seizing and minimal corrosion to the captive nuts in the wing and bumper iron mounts.